OUR MACHINES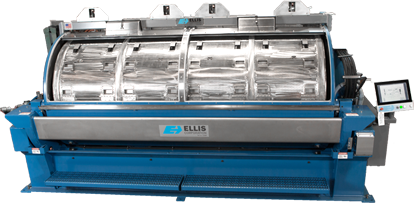 AVAILABLE WITH

Durable, reliable, and high production are common terms used in describing the Ellis Side Loading Washer Extractor. There are over 2,000 of these machines in the field and more shipping every week, to attest to this.
VIDEOS
Activate your subscription today for full access.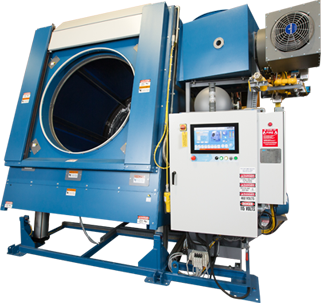 AVAILABLE WITH

Speed and efficiency are essential in the laundry industry. This is where the money is made and saved. The Ellis Whisperdryer incorporates high productions, optimizes your utility investment and operates as quiet as a whisper.
VIDEOS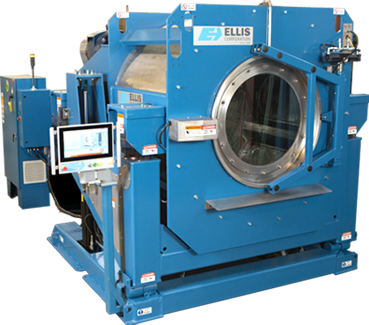 AVAILABLE WITH
The Ellis Open Pocket Washer/Extractors are designed to optimize production from every angle; pounds per operator hour, pounds per square foot, pounds per unit of energy, easier turn around with larger doors and all with a better.
VIDEOS
AVAILABLE WITH
Today, implementing a water reclamation process into a laundry plant is no longer a consideration, but a must in order to stay competitive. The Ellis Water Solutions line of water recovery systems provide pivotal reuse.
VIDEOS
AVAILABLE WITH

COMING SOON
The Belt Filter Dewatering System utilizes a proprietary, patent-pending continuously rotating screen to separate solids from incoming liquid. The EcoSieve is effective with a wide variety of waste streams with screen openings between 150 and 800 microns.
VIDEOS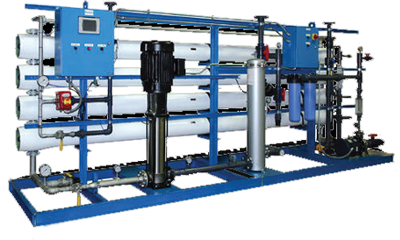 AVAILABLE WITH
COMING SOON
Eliminates the need to constantly load salt, reducing potential safety concerns and eliminating salt pallet storage.
VIDEOS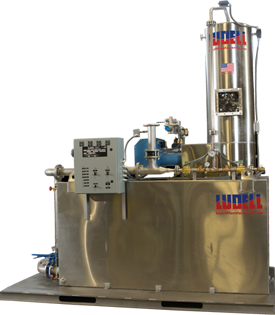 AVAILABLE WITH

COMING SOON
The Ellis side-loading washer extractor has proven itself time and again that it can withstand the rigors of the laundry industry. Several thousand machines around the world prove Ellis sets the standard for what a workhorse is.
VIDEOS
BENEFITS OF VIDEO SUBSCRIPTION
With your subscription, you will have full access to the entire Ellis video library.
Easy to follow step by step instructions on maintenance and troubleshooting, all available on your mobile device directly from scannable QR codes from the Uptime controller.